Location and map of Golden Tulip Bund New Asia
Address: No. 422 Tiantong Road, Hongkou District, Shanghai

Chinese Address: 上海虹口区天潼路422号

Hotel Phone: 0086-21-63242210 Hotel Fax: 0086-21-63562906

• Downtown 2.73 km

Airport
• Shanghai Pudong International Airport 41.51 km
• Shanghai Hongqiao International Airport 19.79 km

Railway Station
• Shanghai Hongqiao Railway Station 20.41 km
• Shanghai Railway Station 3.41 km

Metro Station
• Tiantong Road 0.45 km
• North Sichuan Road 0.75 km

Commercial Area
• Qipu Road Area 0.47 km
• People's Square 2.3 km

Place Of Interest
• The Bund 1.53 km
• Oriental Pearl Radio and TV Tower 4.63 km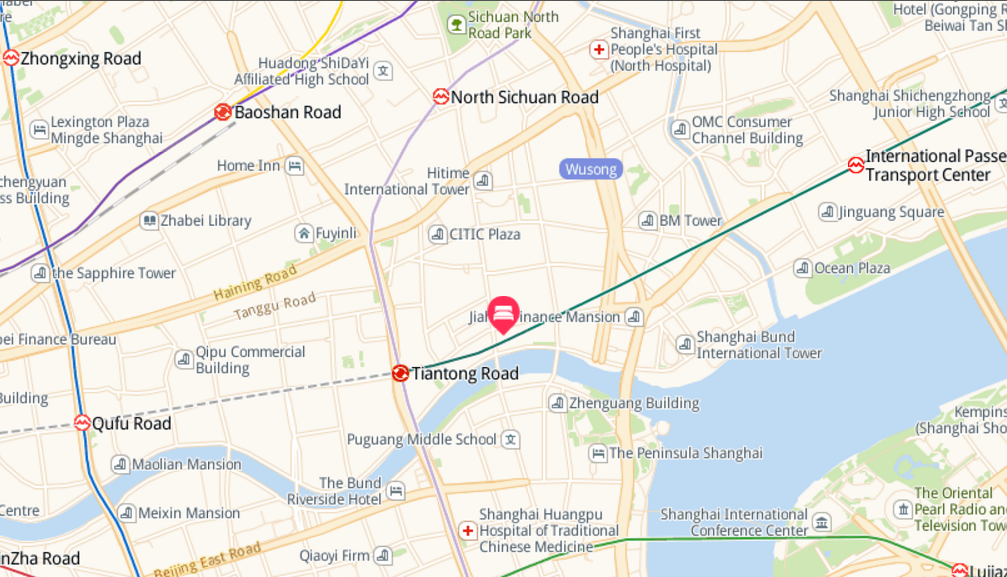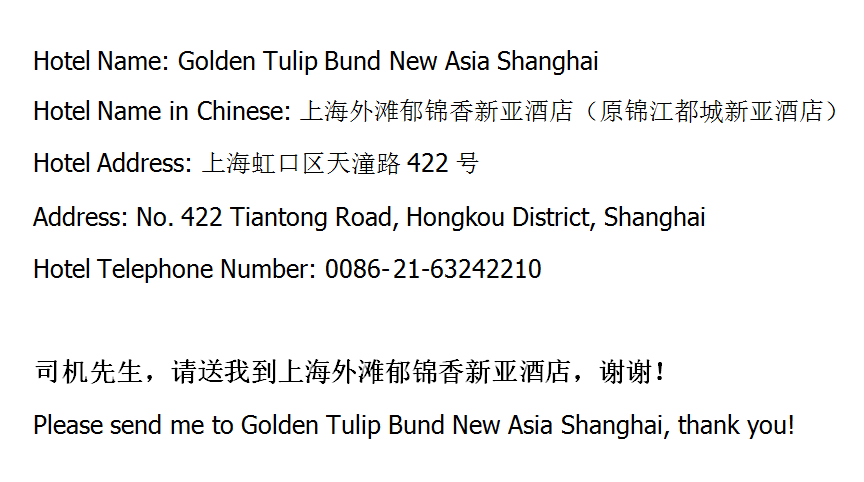 © Copyright © 1934-2018 WWW.NEWASIAHOTELSHANGHAI.COM. All Rights Reserved.




Golden Tulip Bund New Asia Shanghai
上海外滩郁锦香新亚酒店(原锦江都城新亚酒店)

Hotel Phone: 0086-21-63242210
Hotel Fax: 0086-21-63562906

Address: No. 422 Tiantong Road, Hongkou District, Shanghai

Chinese Address:
上海虹口区天潼路422号

Postal Code: 200085


Book a room online


Just fill up a booking form


Enjoy the exclusive lowest rate


Registration and Credit card are NOT required for booking


Pay at the hotel reception upon check- in

Check the room rate !